YOUR SOLUTION FOR HOLISTIC CONCRETE INSPECTION
As buildings, roads and bridges age, it is important to ensure that they are still reliable and safe. Without frequent inspection and maintenance, small issues can cause massive structural failure. At Screening Eagle we look to conquer the issue of deteriorating infrastructure through accurate, comprehensive NDT testing. With innovative technology, first class tools and years of knowledge, we lead the way in ensuring thorough concrete inspection worldwide.
Tools for Concrete Condition Assessment
Screening Eagle's Inspect Software complements a variety of testing tools to get a more wholistic concrete health evaluation.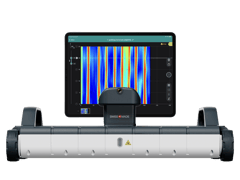 Concrete Inspection Case Studies
Screening Eagle Technologies AG | Proceq USA, Inc.

| 117 Corporation

Drive | Aliquippa, PA 15001 USA