Solutions for Quality Control, Asset
Inspection and Protection
November 30th, Noon to 7 p.m.
Embassy Suites Newark Airport Hotel




Get Educated on the Latest GPR & NDT Inspection Innovations
Whatever your business need or use case, GPR and NDT professionals need to have the best solutions and knowledge to deliver accurate inspections and data. Regardless of if you are running subsurface mapping for utilities, performing quality control of manufactured items, testing concrete structure strength or even ensuring road signage retro reflectivity - Proceq and Screening Eagle Technologies can deliver the GPR and NDT solutions you need.
Join the Proceq & Screening Eagle team for a FREE complimentary in person event in Newark, NJ on November 30th to experience the latest innovations and techniques in Inspection protection tech. Our experts will be on hand from noon to 7 pm at the Embassy Suites by Hilton Newark Airport to discuss topics relevant to the inspection industry. Take part in educational seminars for GPR and NDT professionals relevant to topics such as utility strike prevention, subsurface mapping, corrosion analysis, pulse echo concrete testing methods, metal hardness testing techniques, road retro reflectivity testing and more!
Sessions Covering Common Inspection Cases Including ..
Subsurface mapping & utility strike prevention with GPR
Industrial metal fabrication & quality control testing solutions
Welding Inspection techniques for metal structures & product production
Retro-reflectivity solutions for visibility testing of road markings and road traffic signs.
Holistic concrete and corrosion analysis approaches to structural inspection


Holistic Concrete Inspection
Proceq & Screening Eagle's NDT experts will cover the holistic approaches to concrete & corrosion inspection - including the solutions to conduct proper NDT testing and causes of corrosion. Learn how to use rebound hammers, conduct ultrasonic pulse echo inspection, detect rebar in concrete, and even how to perform electric resistivity testing to deliver the best concrete analysis possible.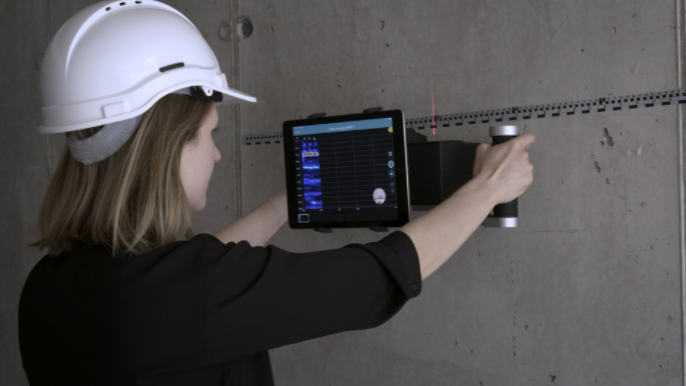 GPR Analysis
Learn how utilizing GPR solutions can aid in concrete reinforcement location and corrosion evaluation. Attendees will learn the basics of GPR applied to concrete analysis as well as subsurface mapping and utility strike prevention. See the benefits of stepped frequency continuous wave radar antenna technology and how it allows for detailed concrete and utility inspections.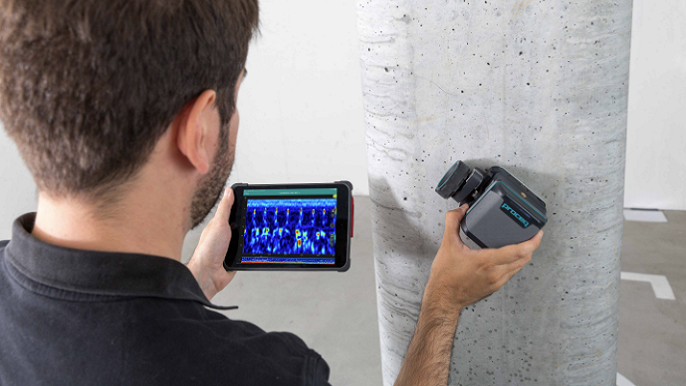 Reflectivity Testing
Get educated on the basic principles of retroreflection testing of road markings and highway signs - learn why it matters and how the latest techniques and solutions can help improve road safety for the public. Learn the basics of how Retroreflectometers and work and conduct highway line retroreflectivity measurement and signage measurement while getting hands on measurement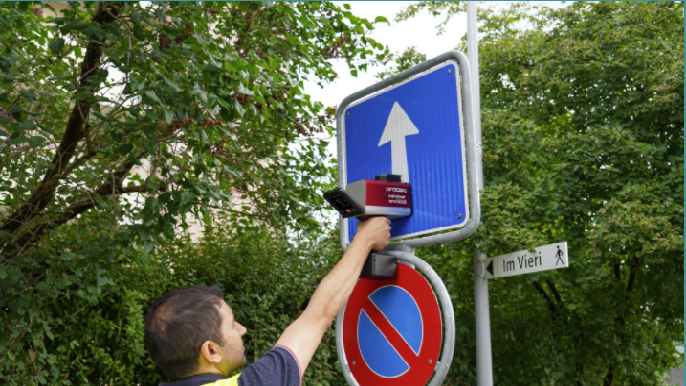 Welding Inspection
Discover how performing ultrasonic inspection and hardness testing of welds are necessary for early detection of defects. Understand how portable hardness testing can be used to verify heat affected zones and post-weld heat treatment to help prevent premature failure from too-hard (brittle) or too-soft conditions. Our experts will show you how the combination of these methods provide a clear picture of the health of welds.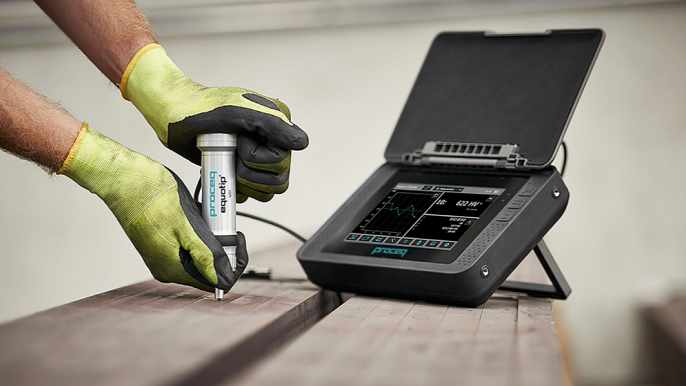 Take Part in Hands on Demonstrations
Get hands on demonstrations of some of the latest precision instruments including: