Masterclass on GPR Data Post-Processing
23rd & 24th February 2023 | 08:30 - 17:30 | The British School at Rome, Italy
Basic and advanced workshop on GPR data post-processing using both GPR Insights 2.0 Web-based Intelligent Data Analytics Software and GPR-SLICE v7.0 Ground Penetrating Radar Imaging Software. The two-day course is focused on data processing for new users and for those that are already familiar with the basic operations in our software.
The masterclass costs 500 euros to attend.
NOTE: the event is fully booked. However, you can still show your interest in future workshops or in case of more capacity for this one.
Important note: Attendees must bring their own laptop, as well as their own GPR-Slice software installation with the latest update.

Time: 2 days workshop
Thursday 23rd February: 08:30 - 17:30

Friday 24th February: 08:30 - 13:30
Signal processing
Image processing
Multi-channel data processing
GPS imaging and Total station navigation
Topographic corrections (regular surveys and GPS)
Some other advanced processes, including Overlay Analysis, Isosurfaces, 0ns offset radargram editing
Horizon imaging and layer detection
Concrete imaging, XY decoupled gridding
Vector imaging (structural imaging)
Introduction to GPR Insights 2
Cloud computing and real-time collaboration functionalities
Automatic workflows one-button operation from raw data to post-processed 3D volume including topo corrections
AI-assisted hyperbola detection: Deterioration maps (bridge deck mapping) and Condition maps (other reinforced concrete structures)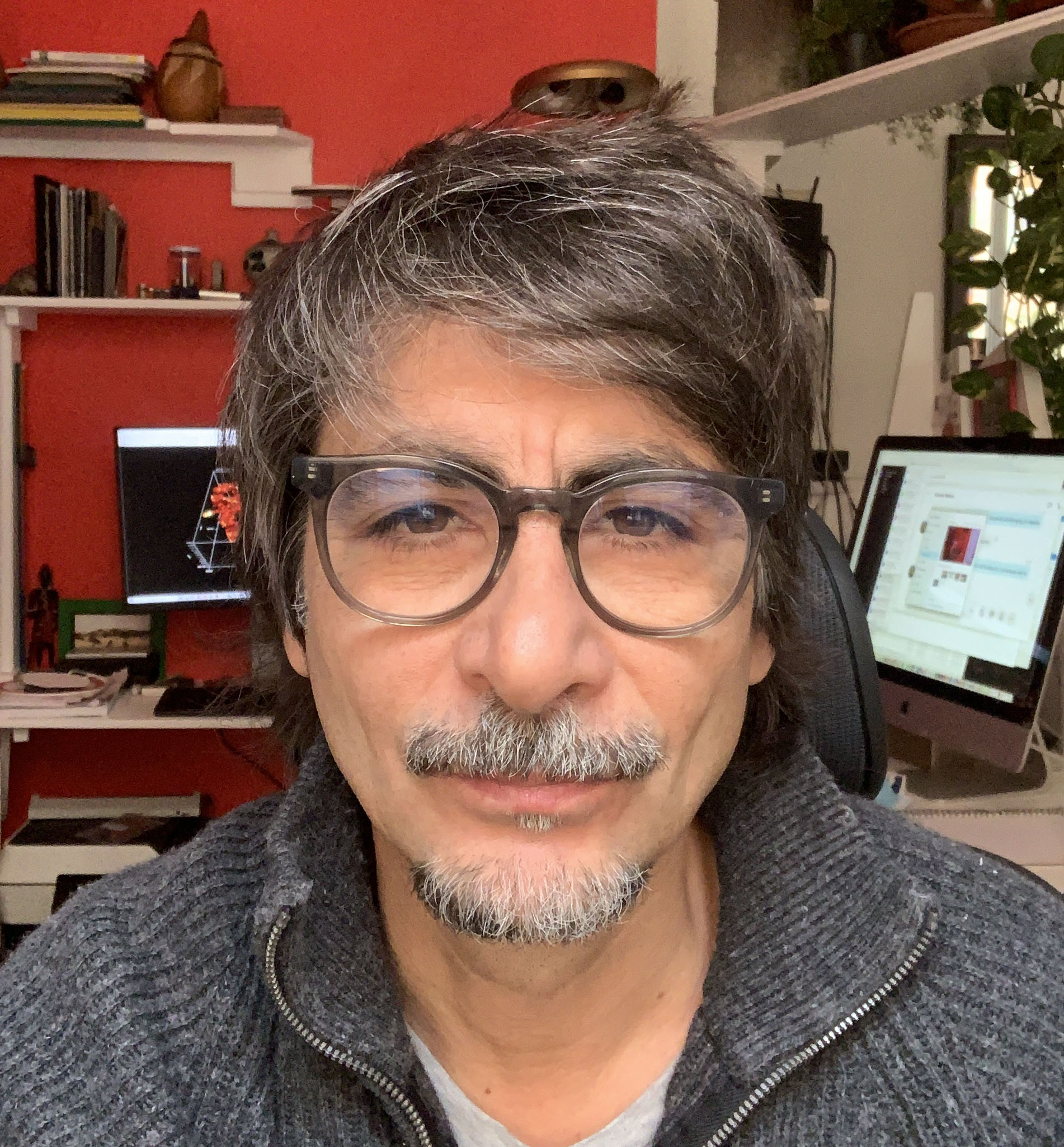 Geophysicist at 3DGEOIMAGING
Gianluca Catanzariti (PhD Geology). After founding 3DGEOIMAGING, he has been an official GPR-Slice software distributor and trainer since 2018.
With 25 years of experience in field GPR data acquisition and processing, Gianluca is one of the world´s top experts in large-scale GPR surveys for archaeological applications and advanced 3D data post-processing.
Head of PM GPR Applications (SET)
Alex Novo (PhD Environmental Engineering) has been working with GPR-Slice since 2006.
With 17 years of experience in GPR technology, he had various technical and management positions in Geosystems companies in Europe and North America. Alex is now responsible for Screening Eagle's GPR data analytics software solutions and participates in other GPR related projects.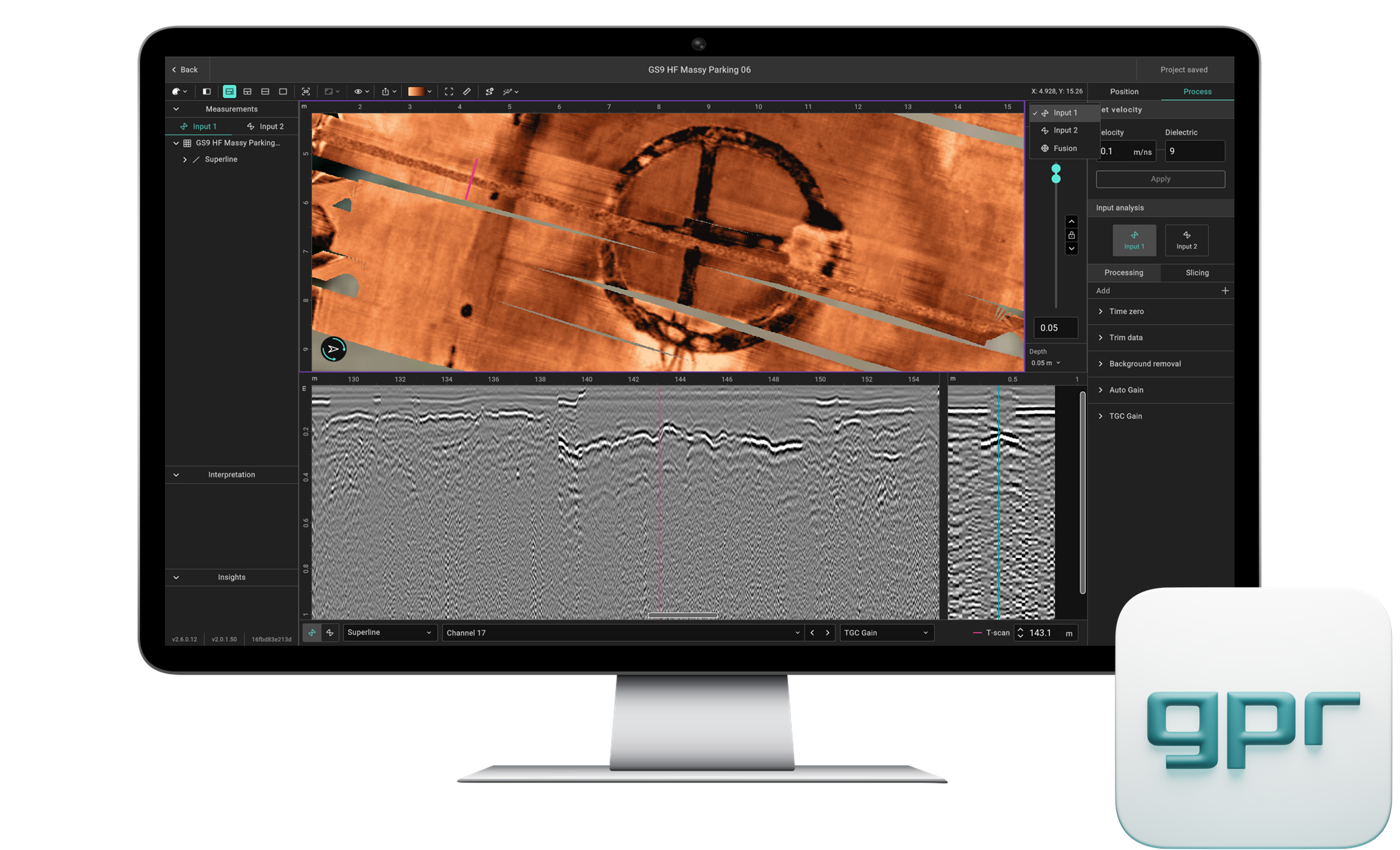 Founder and Director of GT Studio
Guido Tronca (MSc Chemistry) is one of the top experts on Vector Imaging using GPR-Slice.
He has over 25 years of experience in various fields related to non-destructive testing in civil engineering: Academic research (University of Turin, Polytechnic School of Turin); Services (Head of NDT Division at Edilcontrol for material testing); Training; Product Management (PM at Proceq SA).
In partnership with:
The British School at Rome (BSR) is the largest British centre of interdisciplinary research excellence based in the European Union, supporting the full range of arts, humanities and social sciences. Since 1997 the BSR has been practicing geophysical research in Italy and the wider Mediterranean region, both in support of its own research strategy and providing consultancy to other research institutes and public administration.
For additional information, please contact Alex Novo (alex.novo@screeningeagle.com)
Venue address: Via Antonio Gramsci 61, 00197 Roma