Missed our live webinars?
They are all available on-demand!
Our hearts go out to the victims and the families affected by the collapse of the Champlain Towers in Florida.

Unfortunately, many structures are decades old and nothing lasts long without care! We must take action and the communities must work together to protect the built world. Preventive inspects are the starting point to validate high-quality construction, secure safety, and preserve the value of our assets.

We are here to help.

Marcel Poser, CEO, Screening Eagle Technologies
August 6th, 2021 - CBSMiami.com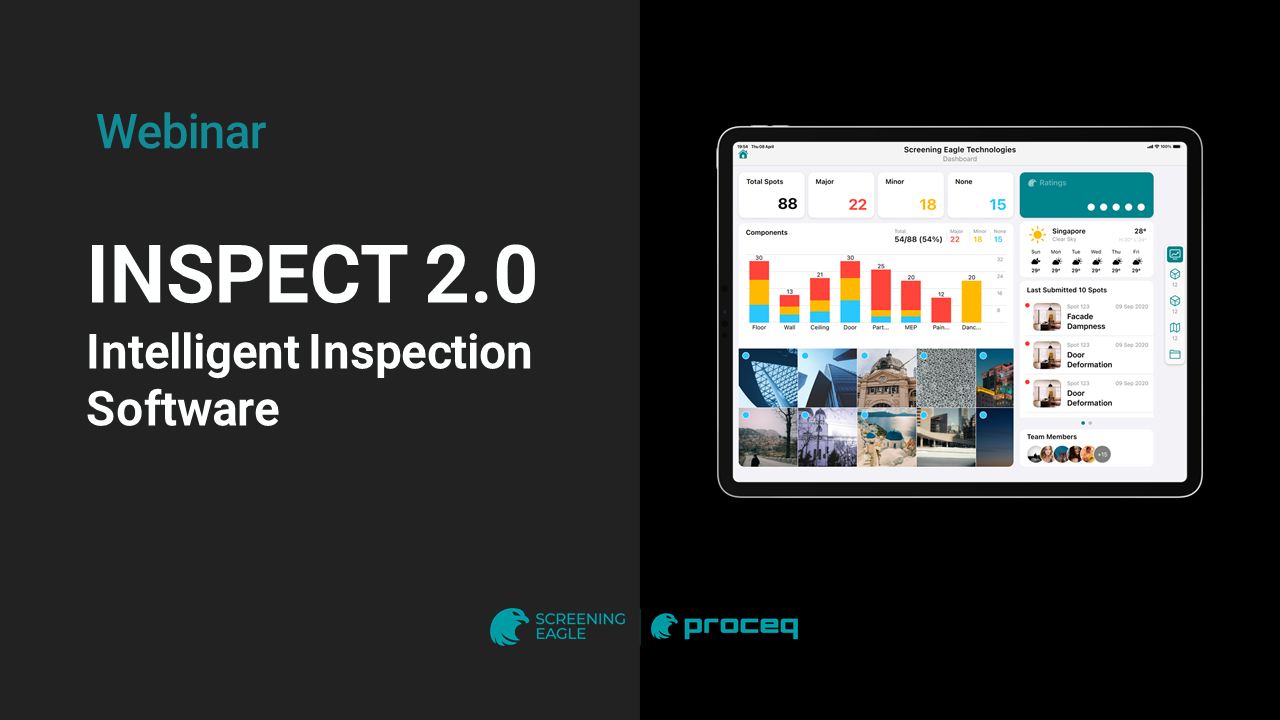 Screening Eagle Inspect is the world's most user-friendly, intuitive, and high-performance asset condition evaluation software. You can combine your visual Inspection data with your NDT (GPR, Ultrasonic Pulse-Echo, Schmidt hammer) data together and create one unified report for your clients.
Available now on demand!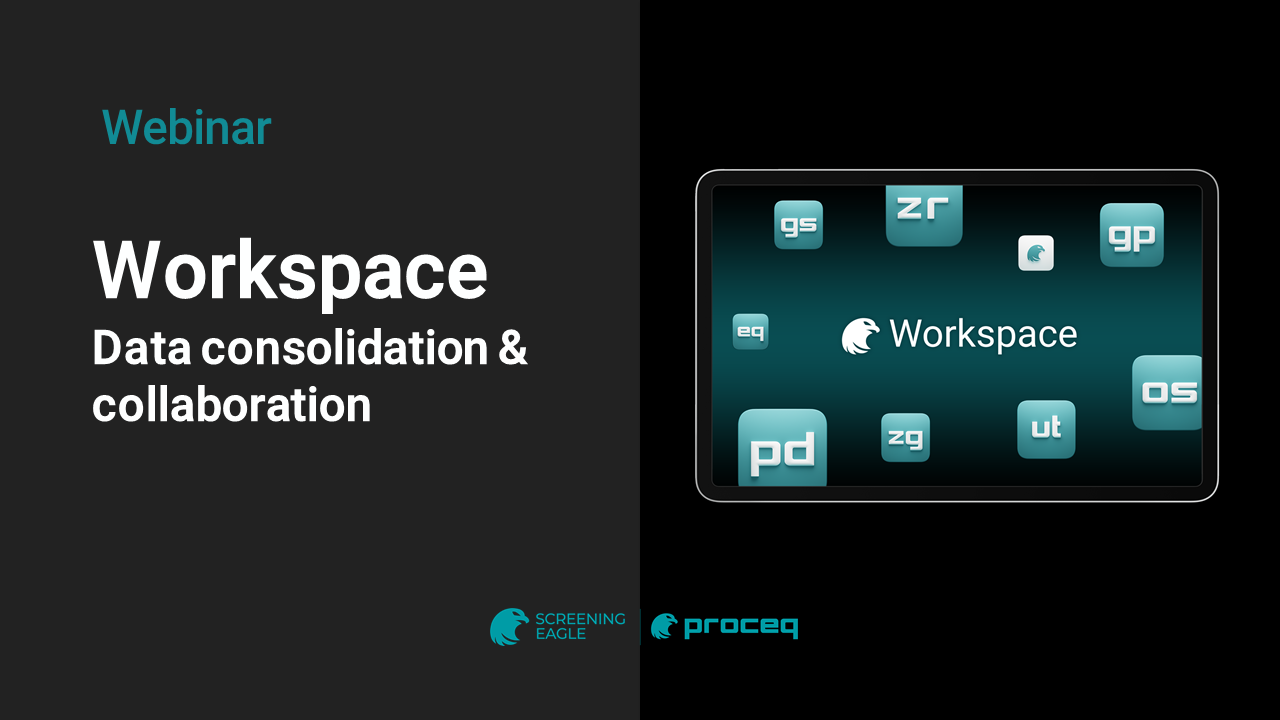 Workspace is THE web-based collaboration & management platform for all your inspection work with any of our Screening Eagle Products.
Available now on demand!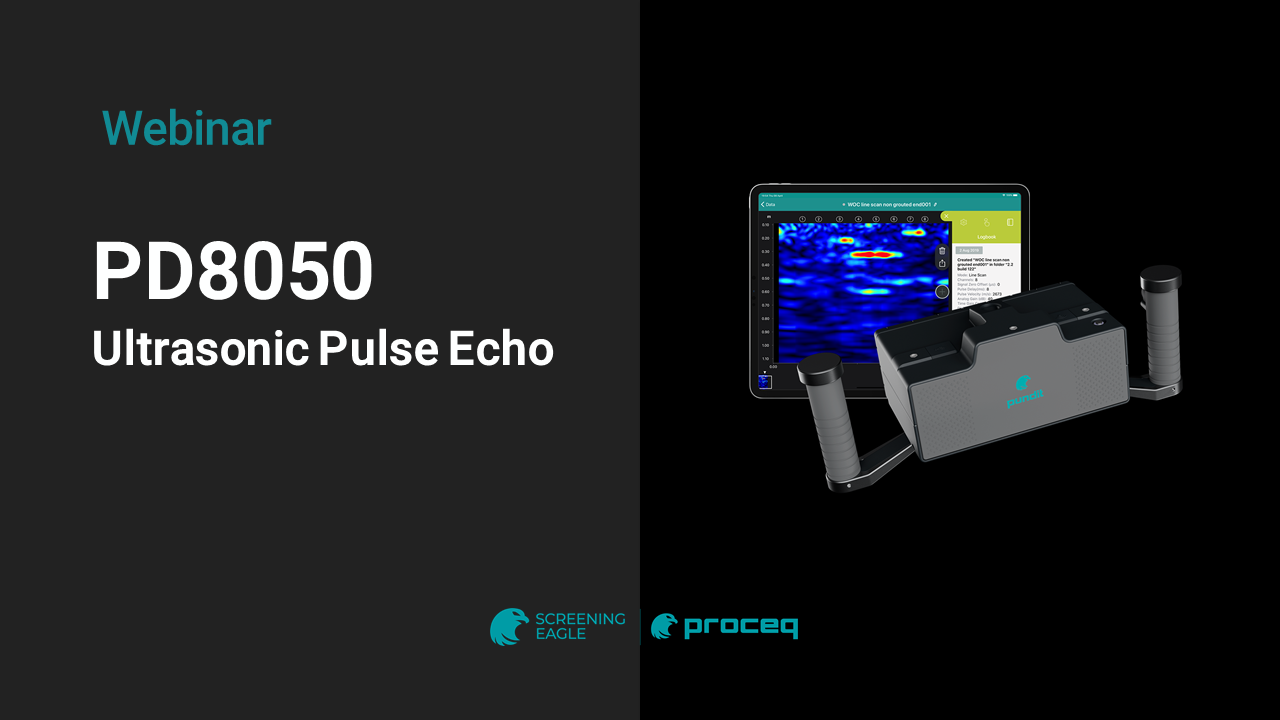 Pundit PD8050. The latest pulse echo tomography concrete solution for Deep structural on-site 2D and 3D imaging. PD8050 is the world's lightest, wireless, AI - assisted and cloud-enabled inspection solution of its kind. This solution allows you to scan deep into concrete faster than has ever been possible before.
Available now on demand!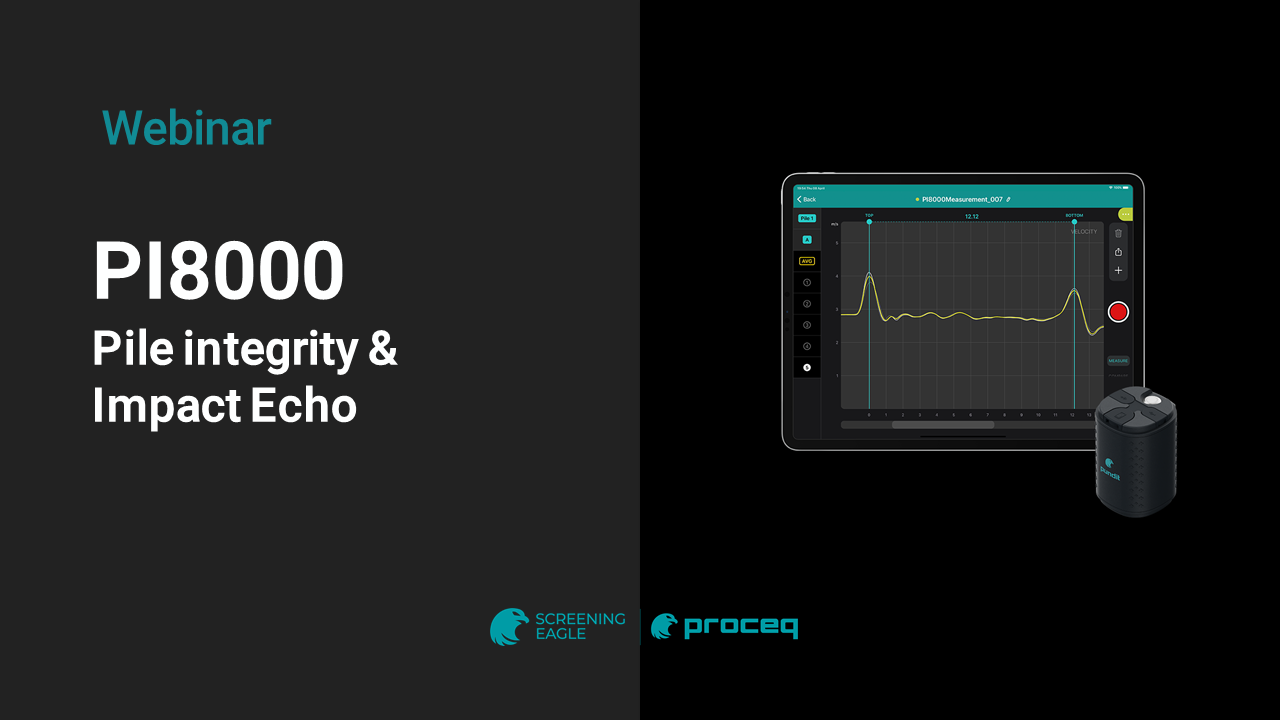 The revolutionary PI8000 is the world's most productive multi-application impact testing unit with full traceability and flexible features. It is fully integrated into the Screening Eagle Technologies Workspace environment allowing immediate collaboration with off-site colleagues.


Available now on demand!
Discover the GP8100, our latest addition to concrete GPR solutions. With six antennas in an array, the GP8100 takes efficiency to the next level. Save time and money on sites by adding the powerful GP8100 in your inventory.
Available now on demand!